At the Farmer's Market
Here are some photos of our booth at the local farmer's market, on the Square in Stevens Point, Wisconsin, taken in the fall of 2000. This page takes about 2 minutes to download.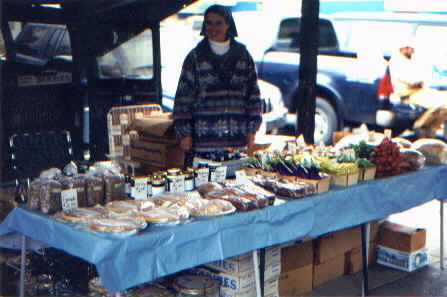 Here's Robin with the baked goods and some of the produce.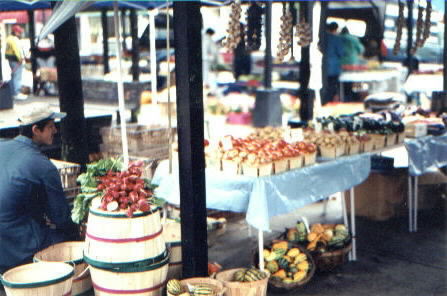 The other "half" of our booth, showing Adam, and more of the vegetables.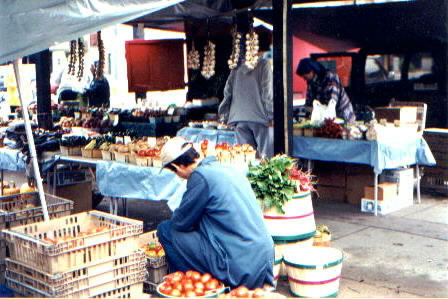 Here you can see most of the booth. Adam is sorting tomatoes, and Robin is waiting on a customer.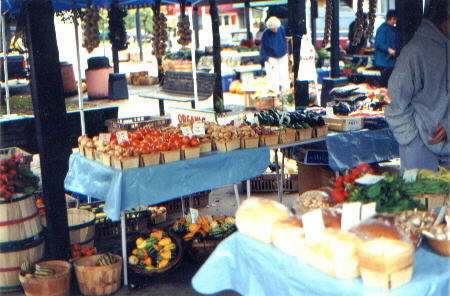 And yet another view.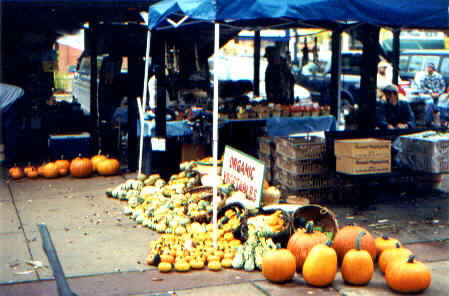 Our gourd and pie pumpkin display.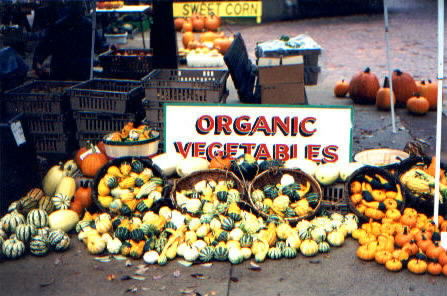 Isn't this beautiful?