Our Farm
Our farm is a multi-faceted operation. We grow organic fruits and vegetables; run a small licensed kitchen, where we make baked goods, jams and granola; we have a small flock of sheep for meat; and in previous years have had chickens which laid eggs in exchange for food.

Foxtrot, a member of our former flock of poultry.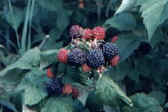 A luscious bunch of black raspberries!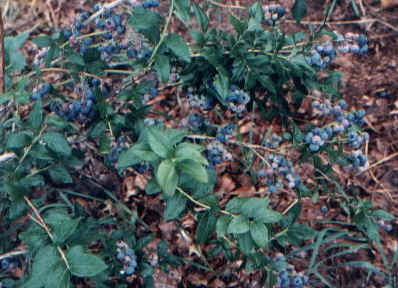 A vigorous plant of beautiful luscious delicious blueberries!!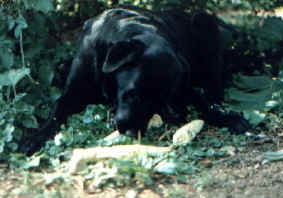 Our former dog, King, enjoyed sweet corn as much as any red-blooded Midwesterner does.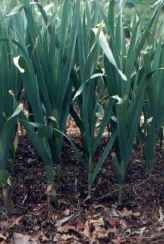 A stand of robust garlic.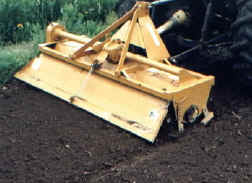 One of our "hoes".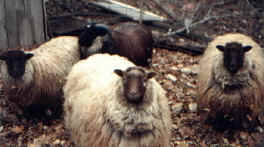 Some of our sheep. L-R: Gwendolyn, Shaun Kelvin, Lovisa, and Ingrid.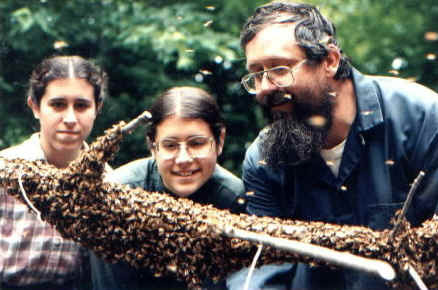 One of the swarms of bees we caught one summer.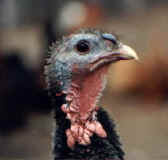 At one time we had turkeys too! Now all we have is this picture.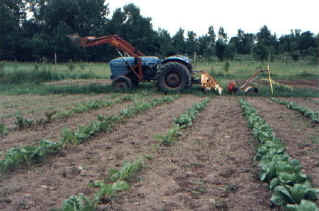 The rest of our "hoes".